YOUring is a wireless, intelligent, programmable device.
The revolutionary device, created and distributed by Alumotion, that integrates robots Universal Robots and increases the rate of interaction between man and machine.
YOUring is compatible with Universal Robots CB3 and e-Series!
Thanks to YOUring now your robot could be equipped by an intelligent and programmable device.
With LED technology and a powerful sound emitter, it warn the user about the oncoming arrival of the robot arm.
The most powerful tool for your robot.

YOUring is a wireless device and therefore easy to be mounted on the robot tool flange. The device is equipped with two buttons to enable the freedrive mode and to execute specifics script function, for example to activate a digital output or to give the robot a manual input in order preceed a paused job.
YOUring technolgy allows to activate specials lights and sounds effects depending on the robot status mode (safety stop, warning etc.)
The fully integration in Polyscope is granted by our URCaps Plugin permitting you to insert YOUring specific nodes which will define the type of light/sound effect you need to start during the program execution.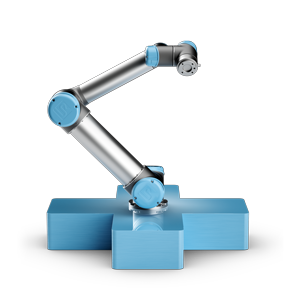 UR+ Certified
Certified by Universal Robots means providing you with cutting-edge products to customize a UR robot application that perfectly meets your requirements.
YOUdrive is tested and approved to perfectly integrate with UR robots, to ensure simple setup, reliable operation, smooth user experience and easy programming.
The result is fast, smooth and low-risk integration.

YOUring, enhance your robot!
Get a quotation for your needs by filling the form below
International Shipping
Fast international shipment in Europe and worldwide